…
PACKS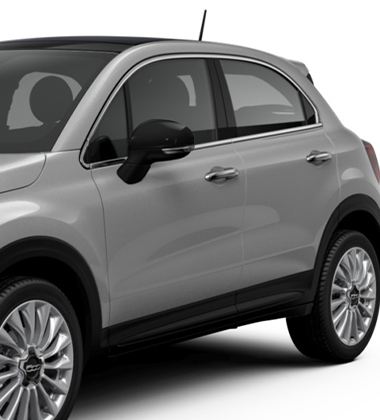 FULL CHROME DLO
A small elegant detail that can make a big difference.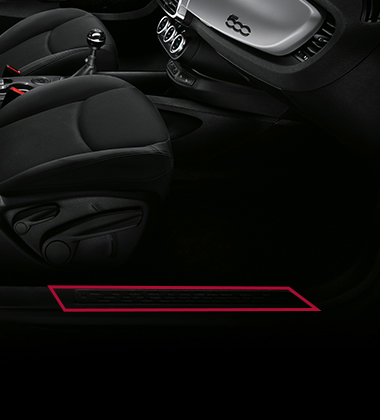 DOOR SILLS
An extra touch of style to complete the look of your crossover.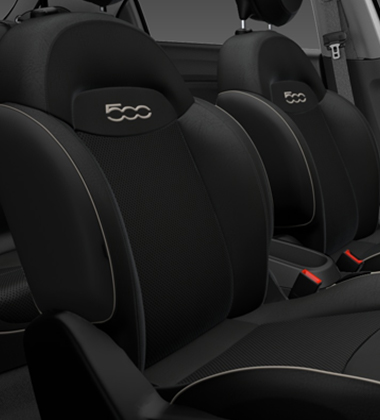 LEATHER SEATS
For extra comfort and that premium feel, leather seats take you that bit further.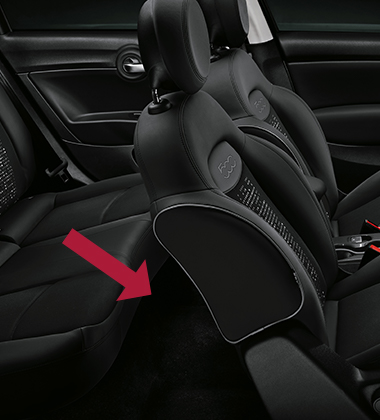 SEATBACK POCKETS
A functional feature that gives you that little extra storage in the back of the seats.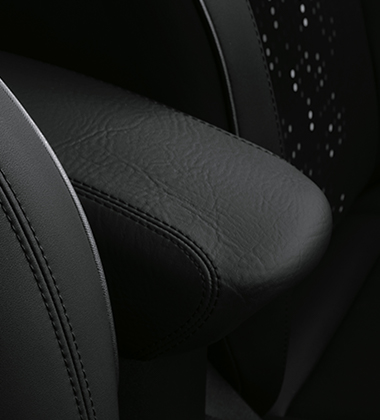 FRONT ARMREST
For more comfort for driver and first row passenger, the foldable front armrest is a versatile solution.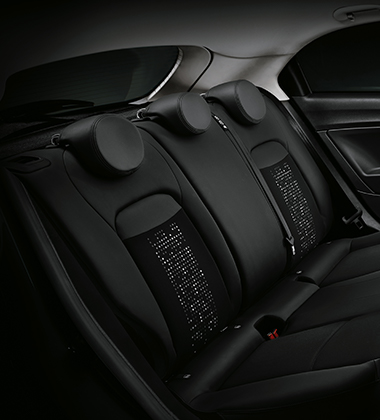 THIRD HEADREST
The third headrest offers full safety and comfort for passengers travelling in the back seats.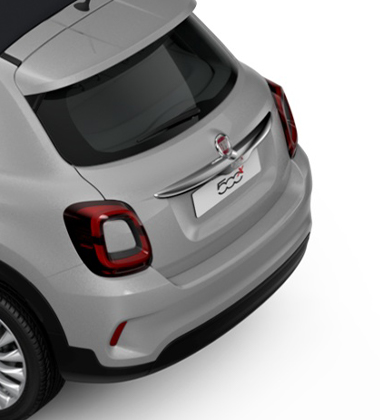 CARGO BOX
Designed for maximum versatility and customisation the cargo box gives you more room for everything you need.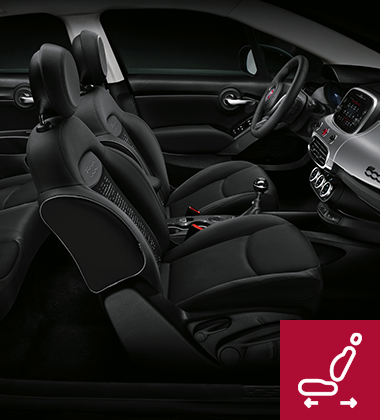 LUMBAR ADJUSTMENT
This special support adjusts the curve of your lower back to help you assume the right position while driving.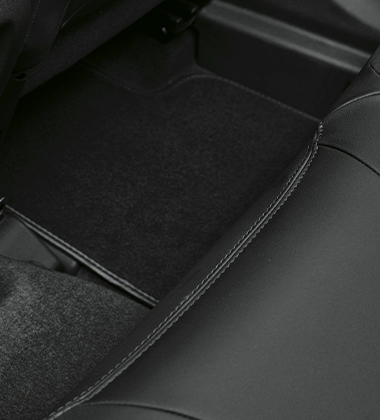 FLOOR MATS
Protect the interiors of your 500X Dolcevita Connect with the dedicated floor mats.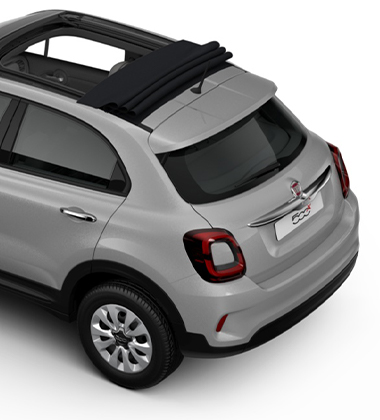 STORAGE HOOKS
Wherever you're going, arrive there in style with our clothing storage hooks.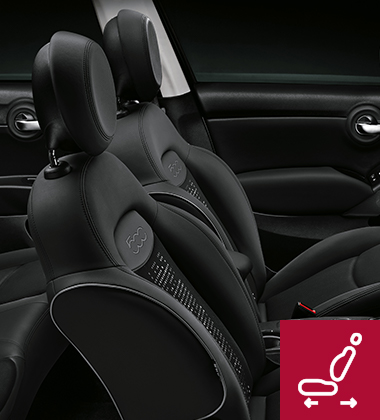 PASSENGER SEAT ADJUSTMENTS
Let your passengers get more comfortable with their own seat adjusters.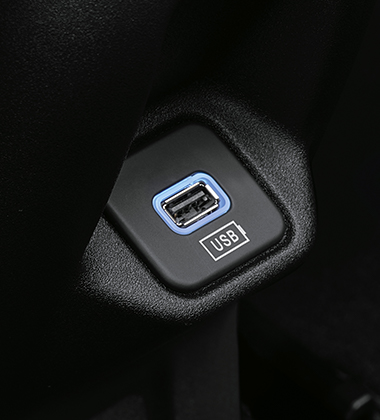 REAR USB PORT
An extra USB port comes handy when your passengers need extra connectivity.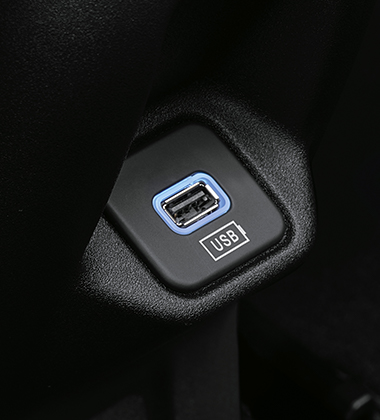 DRIVER'S SEAT ELECTRICAL LUMBAR ADJUSTMENT
Make your journeys more comfortable than ever, thanks to the driver's seat lumbar support. With only one button you can now adjust the driver's seat.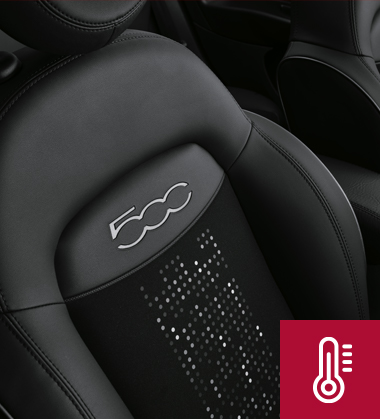 HEATED SEATS
It might be cold outside, but it's cosy and warm inside.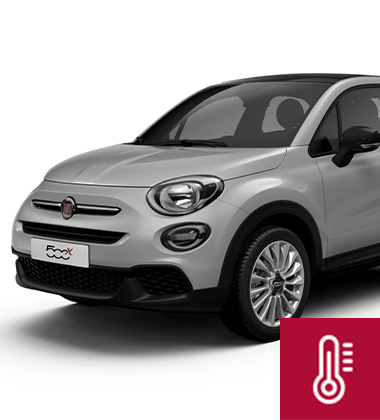 HEATED WINDSCREEN
Clear away ice and condensation from the windscreen without running heaters or air conditioning and enjoy improved visibility during winter.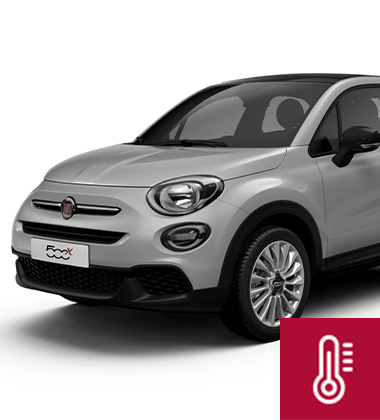 ADDITIONAL HEATER
Extra warmth for those extra cold winter days.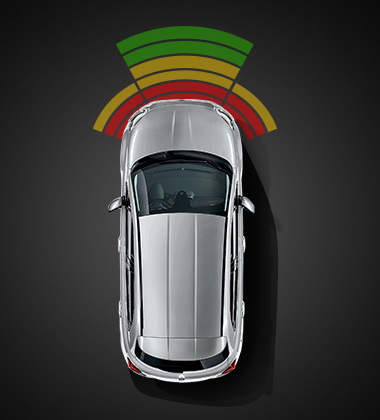 FRONT PARKING SENSORS
These sensors alert the driver to nearby objects at the front of the car while parking.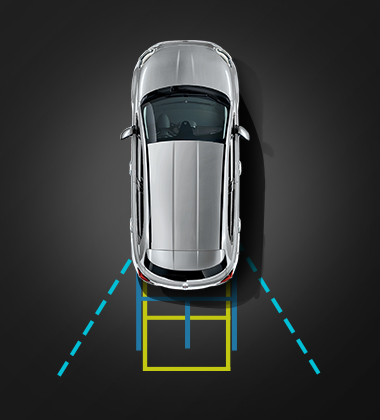 REAR PARKING CAMERA
Giving you a view of whatever is behind the car, with dynamic grid lines to help you park.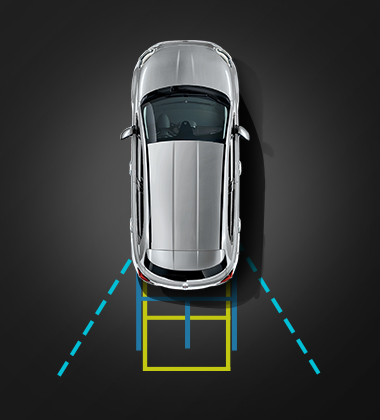 RAIN SENSORS
The sensor will automatically turn on the wipers in case of rain.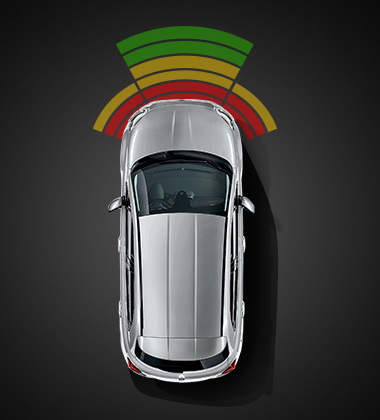 FRONT PARKING SENSORS
These sensors alert the driver to nearby objects at the front of the car while parking.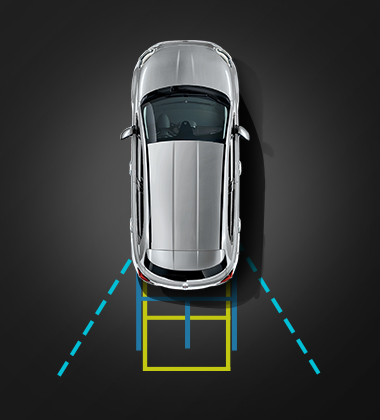 REAR PARKING CAMERA
Giving you a view of whatever is behind the car, with dynamic grid lines to help you park.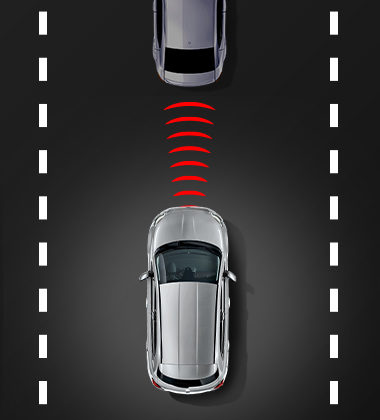 FORWARD COLLISION WARNING
The system helps you to avoid or mitigate collisions with objects ahead of you, with visual and acoustic warnings on the dash.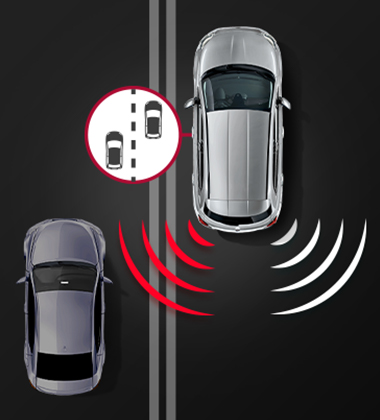 BLIND SPOT DETECTION
A sensor able to detect, then alert you to objects in the blind areas on the side and the rear of your vehicle.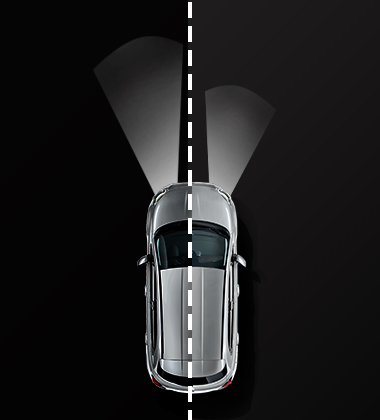 AUTO HIGH BEAM
Automatically turns on the high beams when driving at night.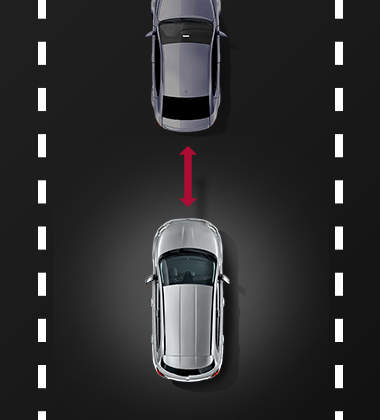 ADAPTIVE CRUISE CONTROL
The system uses its front radar to maintain the preset safe distance from the vehicle ahead.
AUTO A/C
Just set your ideal temperature and let the Automatic Air Conditioning create the perfect environment for your journeys.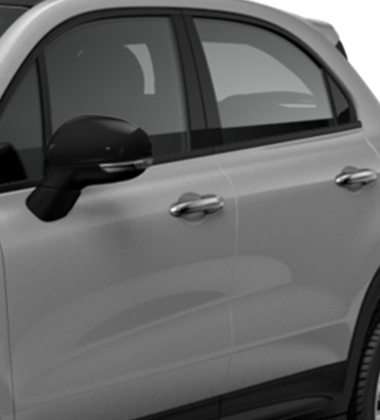 PASSIVE ENTRY
Open your crossover with ease. Keep the keys with you and push the soft button on the door to unlock your 500X Dolcevita Connect.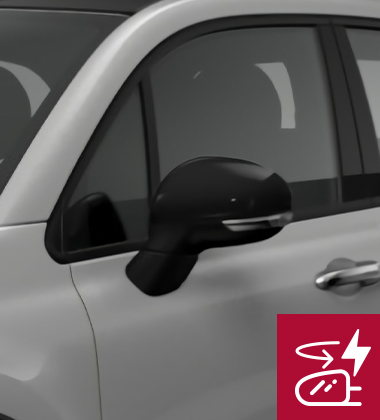 POWER FOLDING MIRRORS
Automatic folding side mirrors.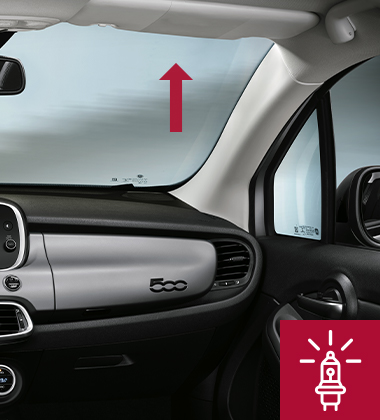 COURTESY LIGHTS
An extra source of light to make getting inside your 500X Dolcevita Connect at night easier.
AUTO DIMMING MIRROR
The mirror automatically dims when it senses light from behind the car, reducing glare that can create vision problems when driving at night.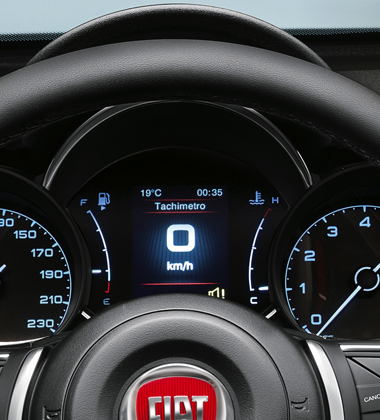 TFT COLOUR 3,5"
A full colour 3,5" TFT display to have all info about your journeys right in front of you. All the info about your journey is right in front of you on the full colour 3,5" TFT display.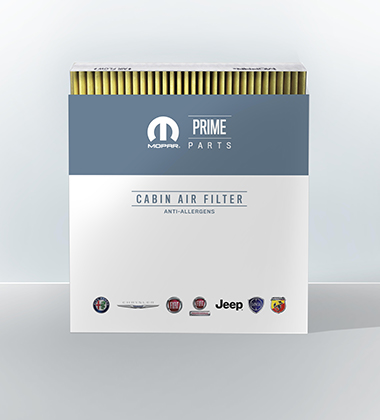 MOPAR PRIME CABIN FILTER
Carbon activated filters with an additional treatment based on Polyphenol able to:

• Block particulate matter almost completely (PM2.5)
• Trap almost 100% of allergens
• Reduce the growth of moulds and bacteria by more than 98%
AIR PURIFIER
It is a portable device suggested by MOPAR and manufactured by Philips, with an integrated HEPA filter that:

• Filters even fine particles, such as PM 2.5. Not only does it remove harmful particles, but also cigarette smoke and dust.
• Eliminate toxic gases and car exhaust quickly
• Removes up to 98% of airborne bacteria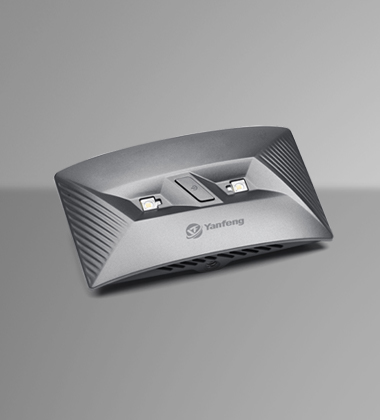 UV-C CLEANER
It is a plug&play device suggested by MOPAR and manufactured by Yanfeng which irradiates the interior surfaces of a vehicle with a UV light helping to:

• Sanitize the vehicle interiors (seats, dashboard, steering wheels, knob) in few minutes
•Remove up to 99% of bacteria present on surfaces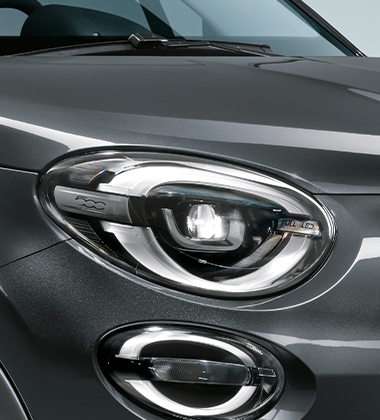 LED HEADLIGHTS
All the power and efficiency of LED technology for advanced visibility on the road.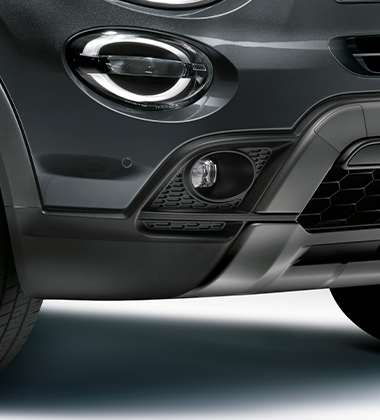 LED FOG LAMPS
Advanced visibility on the road ahead of you, even when it's foggy.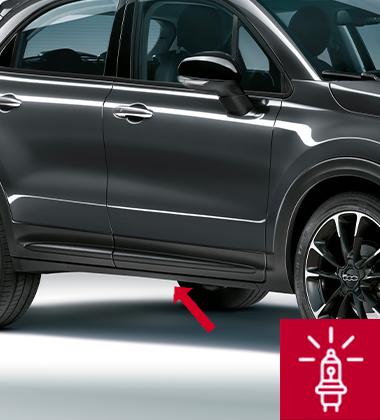 PUDDLE LIGHTS
These door lights are designed to illuminate the ground in front of the doors to offer you full comfort and visibility as you step inside or outside the car.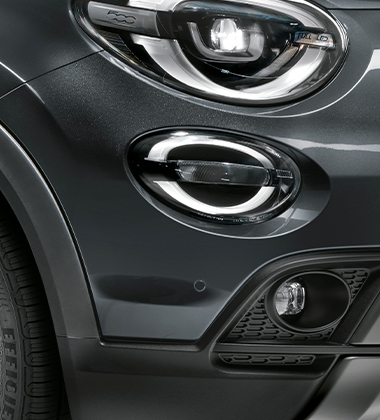 LED DRL
Keep the road illuminated at best during daytime
PACKS

FULL CHROME DLO

A small elegant detail that can make a big difference.

DOOR SILLS

An extra touch of style to complete the look of your crossover.

LEATHER SEATS

For extra comfort and that premium feel, leather seats take you that bit further.

SEATBACK POCKETS

A functional feature that gives you that little extra storage in the back of the seats.

FRONT ARMREST

For more comfort for driver and first row passenger, the foldable front armrest is a versatile solution.

THIRD HEADREST

The third headrest offers full safety and comfort for passengers travelling in the back seats.

CARGO BOX

Designed for maximum versatility and customisation the cargo box gives you more room for everything you need.

LUMBAR ADJUSTMENT

This special support adjusts the curve of your lower back to help you assume the right position while driving.

FLOOR MATS

Protect the interiors of your 500X Dolcevita Connect with the dedicated floor mats.

STORAGE HOOKS

Wherever you're going, arrive there in style with our clothing storage hooks.

PASSENGER SEAT ADJUSTMENTS

Let your passengers get more comfortable with their own seat adjusters.

REAR USB PORT

An extra USB port comes handy when your passengers need extra connectivity.

DRIVER'S SEAT ELECTRICAL LUMBAR ADJUSTMENT

Make your journeys more comfortable than ever, thanks to the driver's seat lumbar support. With only one button you can now adjust the driver's seat.

HEATED SEATS

It might be cold outside, but it's cosy and warm inside.

HEATED WINDSCREEN

Clear away ice and condensation from the windscreen without running heaters or air conditioning and enjoy improved visibility during winter.

ADDITIONAL HEATER

Extra warmth for those extra cold winter days.

FRONT PARKING SENSORS

These sensors alert the driver to nearby objects at the front of the car while parking.

REAR PARKING CAMERA

Giving you a view of whatever is behind the car, with dynamic grid lines to help you park.

RAIN SENSORS

The sensor will automatically turn on the wipers in case of rain.

FRONT PARKING SENSORS

These sensors alert the driver to nearby objects at the front of the car while parking.

REAR PARKING CAMERA

Giving you a view of whatever is behind the car, with dynamic grid lines to help you park.

FORWARD COLLISION WARNING

The system helps you to avoid or mitigate collisions with objects ahead of you, with visual and acoustic warnings on the dash.

BLIND SPOT DETECTION

A sensor able to detect, then alert you to objects in the blind areas on the side and the rear of your vehicle.

AUTO HIGH BEAM

Automatically turns on the high beams when driving at night.

ADAPTIVE CRUISE CONTROL

The system uses its front radar to maintain the preset safe distance from the vehicle ahead.

AUTO A/C

Just set your ideal temperature and let the Automatic Air Conditioning create the perfect environment for your journeys.

PASSIVE ENTRY

Open your crossover with ease. Keep the keys with you and push the soft button on the door to unlock your 500X Dolcevita Connect.

POWER FOLDING MIRRORS

Automatic folding side mirrors.

COURTESY LIGHTS

An extra source of light to make getting inside your 500X Dolcevita Connect at night easier.

AUTO DIMMING MIRROR

The mirror automatically dims when it senses light from behind the car, reducing glare that can create vision problems when driving at night.

TFT COLOUR 3,5"

A full colour 3,5" TFT display to have all info about your journeys right in front of you. All the info about your journey is right in front of you on the full colour 3,5" TFT display.

MOPAR PRIME CABIN FILTER

Carbon activated filters with an additional treatment based on Polyphenol able to:

• Block particulate matter almost completely (PM2.5)
• Trap almost 100% of allergens
• Reduce the growth of moulds and bacteria by more than 98%

AIR PURIFIER

It is a portable device suggested by MOPAR and manufactured by Philips, with an integrated HEPA filter that:

• Filters even fine particles, such as PM 2.5. Not only does it remove harmful particles, but also cigarette smoke and dust.
• Eliminate toxic gases and car exhaust quickly
• Removes up to 98% of airborne bacteria


UV-C CLEANER

It is a plug&play device suggested by MOPAR and manufactured by Yanfeng which irradiates the interior surfaces of a vehicle with a UV light helping to:

• Sanitize the vehicle interiors (seats, dashboard, steering wheels, knob) in few minutes
•Remove up to 99% of bacteria present on surfaces

LED HEADLIGHTS

All the power and efficiency of LED technology for advanced visibility on the road.

LED FOG LAMPS

Advanced visibility on the road ahead of you, even when it's foggy.

PUDDLE LIGHTS

These door lights are designed to illuminate the ground in front of the doors to offer you full comfort and visibility as you step inside or outside the car.

LED DRL

Keep the road illuminated at best during daytime